Finds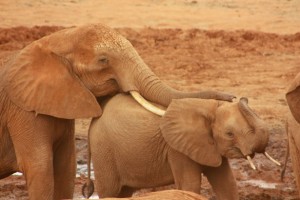 Think beyond the usual tourist shops and souvenir items which although interesting and worth buying for those who want a piece of your travel around South Africa, there are other genuine South African goodies you can buy that will impress your family and friends immensely.
Here are a few suggestions you might want to consider if you're interested in getting out of the African mask and wood carving gift mode. This isn't to say you shouldn't buy the souvenirs and trinkets in craft markets but consider adding these to your shopping list.
Amarula or the Spirit of Africa
South Africa's love affair with the Marula fruit has produced one of the world's finest liqueurs called Amarula or the Spirit of Africa. The Marula fruit is also served as a dessert topping, with coffee, or as a cocktail drink. Amarula is aged for 2 years and has that lovely hint of wood spice and vanilla blended in with amazing fairy cream. You can't travel outside of the region with the Marula fruit but bringing home a few bottles of Amarula is just as good, if not better.
Macadamia Nuts and Oil
If you happen to find yourself in the Limpopo Province, find time to visit the Royal Macadamia factory in Levubu. It is owned by 7 macadamia farmers and was established in 1996. Their 2 bestselling products are the roasted macadamia and the macadamia oil. Theirs is not a multinational company so they are constantly working against forces of nature and a seesaw global and local economy. The good news is that their products continue to stay first class and of good value. Anyone you give these products to can use them in a dozen or more ways from cooking to baking and serving straight from the package it came in.
Rooibos Tea
Rooibos tea comes from the plant of the same name which means "red bush."  The plant is found in a tiny area in the Western Cape Province. There is red and green tea variants and recently, red espresso. It gained popularity in the Western countries after they found out that the red bush plant had large amounts of antioxidants, zero caffeine, and low sugar content. In short, it's a perfect drink for diabetics, those with weight issues, heart problems, and high blood pressure, among others. Instead of sugar, one can use natural honey or coconut sugar.
The tea is also recommended for people suffering from cancer, nerves, allergies, gout, asthma, stomach problems, colic, and skin conditions.
Other makers of Rooibos tea are Rooibos Limited, and the many tea farms in Cederberg.
Chandeliers and Artsy Light and Home Decor
Have you heard about the US president's unusual chandelier called Princess? It's from a small shop about 2 miles from Cape Town and made by a company called Magpie Art Collective.  All their pieces are from recycled materials like bottle caps, glass bottles, plastic containers, charms, mirrors, and anything else they can incorporate into their design.  Other clients include, Cindy Crawford, Dustin Hoffman, and Steven Spielberg.