Airports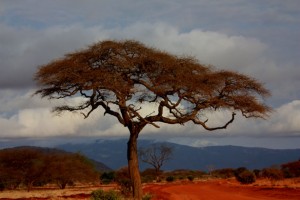 South Africa after the Apartheid period began to attract many visitors because of tales of exotic animals and majestic views. The country has many airports both civil and military airports and they were all managed by the government until 1993. This was when the management and control of the 9 major airports in the country were turned over to ACSA or Airports Company South Africa.
Five years later, an Italian company won the bid to be ACSA's partner paying R 819 million for 20% equity. This would begin the start of a higher standard in airport services for South Africa's airports even though in 2005 the Italian company turned around and sold their shares earning a huge profit. The airports of South Africa under the control and management of ACSA are O.R. Tambo International, Cape Town International, King Shaka international, Bram Fischer International, Upington International, Port Elizabeth International, East London Airport, Kimberley Airport, and George Airport.
 The O.R. Tambo International
O.R. Tambo International Airport in Johannesburg is the country's busiest and largest airport with an estimated 17 million people passing through every year. It is modern and very spacious with the obvious South African hospitality very much in evidence. Most travelers have positive things to say about this airport and compare with other good international airports around the globe.
Cape Town International Airport
Next to O.R. Tambo International, scenic Cape Town International Airport is the next largest airport in the country. It's about 20 kilometers away from Cape Town and recently went through a major renovation because of the 2010 FIFA World Cup. It has general 82% approval ratings and is known to be efficient, modern, and well organized.
Bram Fischer International Airport
This airport used to be called Bloemfontein Airport and was just renamed last December 2012 in honor of a local Afrikaner lawyer who helped activists during the 1956 Treason Trial at the time of the Apartheid period. Bram Fischer was also recognized with the Lenin Peace Prize in 1967 but sadly died while in prison in 1975.
King Shaka International Airport
King Shaka International Airport opened only 2 years ago in time for the 2010 FIFA World Cup; this airport in Durban caters not only to international travelers, but also to domestic passengers traveling to and from Cape Town to Johannesburg. It also is called La Mercy Airport because it's located in La Mercy town which is about 35 kilometers away from Durban. It was originally part of a 1970s plan when the Durban International Airport was beginning to show signs of strain from too many travelers and too little space.  The project was shelved several times for different reasons like budget, drainage problems, and a tender war.
Port Elizabeth International Airport
Port Elizabeth International Airport is just 5 minutes away from the business district and beaches. It used to be called the H.F. Verwoerd Airport and was built in the early 1900s. It started as a postal service airport with a single runway but was soon developed into a major airport.
George Airport is known as the gateway to the Garden Route and is known for its professional and 5 star service while Upington International Airport has the distinction of having the longest runway in the country and in the world. Kimberley Airport, on the other hand, is known for being close to the old 1870s diamond mines.